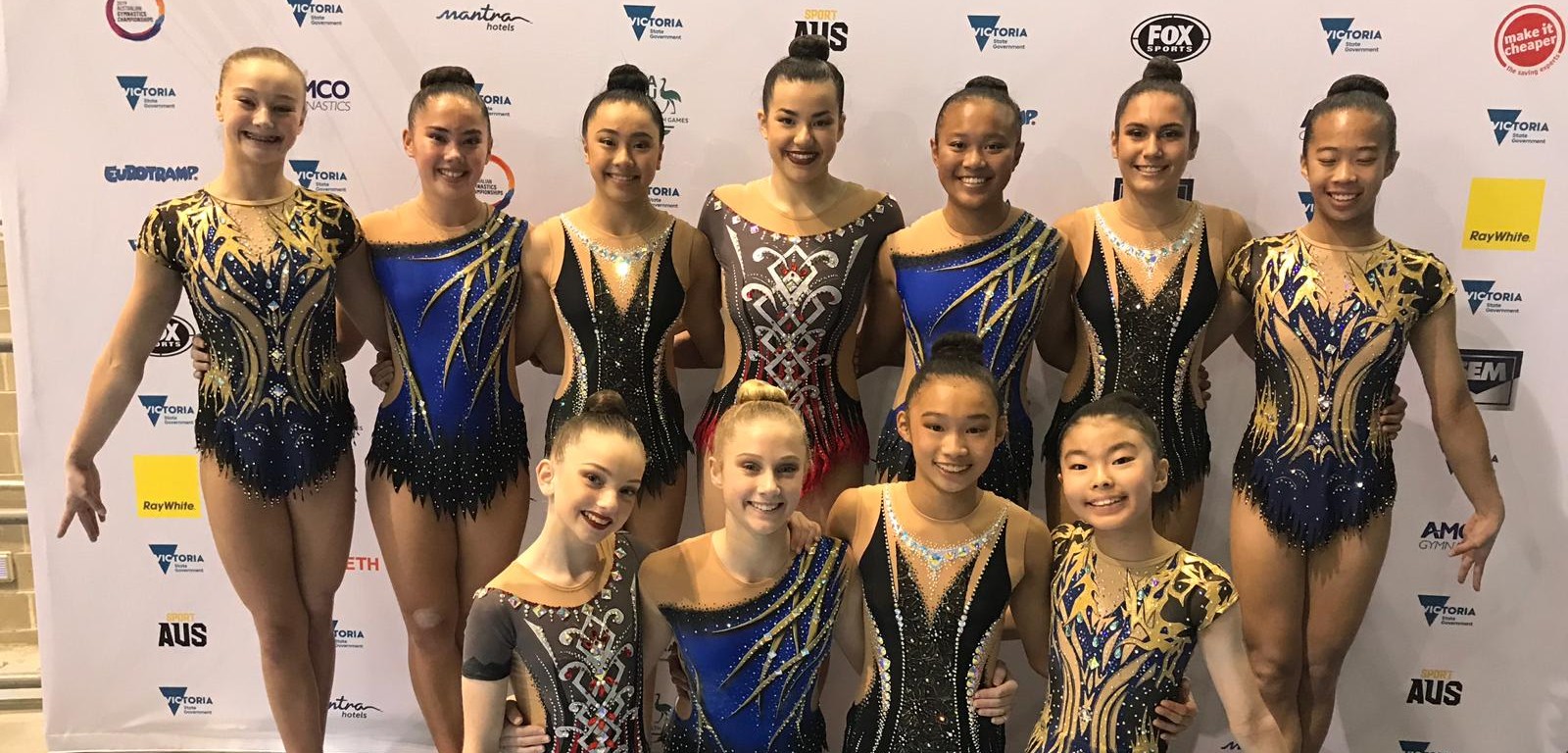 Today the 12-18 and 13-19 groups competed the first two of their routines – Balance,which consists of static holds and pyramids, followed by Dynamic showing throws, catches, somersaults and twists.
The session started with a strong routine from Shennei and Bella earning them 26.46.
In very large and competitive field for the 12-18 trios our three groups performed clean and artistic routines with the stand out scores of the day 26.51 in Balance from Clara, Phoebe and Buffy and 26.55 for Hayley, Kaitlyn and Lilly in Dynamic.
They will compete their final routine tomorrow. This combined routine has elements from both balance and dynamic.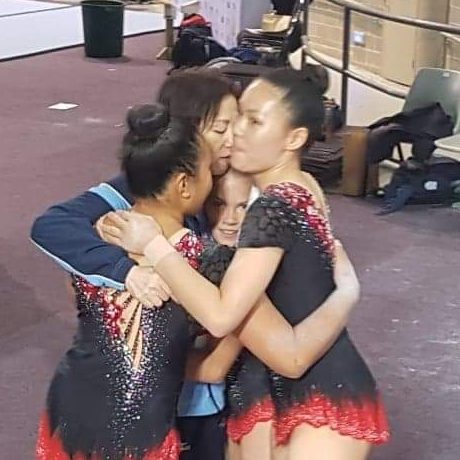 When your coach is happy the new difficulty level skills worked out!